As we are getting started with the
#crazydogladysewing
,
Tanya
,
Sophie-Lee
, and I wanted to each do an inspiration post to show you some of the things you could make for the challenge.
After looking at some of the things you can do with items from our
sponsors
, today I am going to look at some of the other fabrics, patterns, and ideas that might inspire you.
Let's look at some of the fabric from
Spoonflower
. Now, I know, they can be quite expensive depending on the fabric you buy, and I've read some reviews out there that people aren't happy with how the colours of their orders have turned out. Having said that, I've use their service a number of times and never had any issues. I really like that you can get super specific fabric that no one else will have on their site. I bet that if you typed in your dog breed, you will find at least five fabric designs. Whether or not you like them is another issue!
So, I am going to share with you some of the fabric designs that I really like and try to pair them with some patterns that are out there. Keep in mind that I have a tendency to like grays and blues and fairly clean graphic designs (for the most part).
Let's start with my three favourites, shall we? (For the rest of this post, just click on the photo to go to the webpage directly).
You could consider this first one a sneak peek at my work-in-progress. Yes, that's right! This is the fabric that I picked up for the challenge. It is glorious and whimsical and everything I love in a fabric. In real life, the blues are a bit more pronounced, which is good because blue is my colour. If you are going to pick fabric for a crazy challenge like this, why not go all out to show how crazy of a crazy dog lady you really are?
There is something so sweet about our dogs when they stretch in the morning and wiggle their tails, non? Plus: blues and grays=win! It was really hard to not choose this fabric for the challenge because it is so gosh darn cute, but that's not to say it will never make an appearance in my wardrobe. It brings a huge smile to my face every time I see it.
This one was difficult not to choose either. So. Many. Dog. Breeds. I love the hand-drawn qualities, and I love how many different types of dogs there are here. This one has a gray background, but the designer also has this same print on a few other background colours. Again it was tough not to choose but the first one is just so
different
, so I had to go with that one.
Now that we've gotten my top three out of the way, I'm going to show you a whole bunch more that I really like and that I think would be great for this challenge. Most of these would look great with any of the BHL patterns, the Emery pattern, the Lilou or Clemence patterns, Simplicity 2444, or any other "blank-slate" pattern that is great for showcasing prints, so I'll try to show you some more creative match ups.
Get this printed in Silk Crepe de Chine or Performance Pique and make up a pair of sweet Tania Culottes for some very meta bike shorts.
Get this printed in some Organic Interlock Knit and make yourself a Hot Cocoa sweater.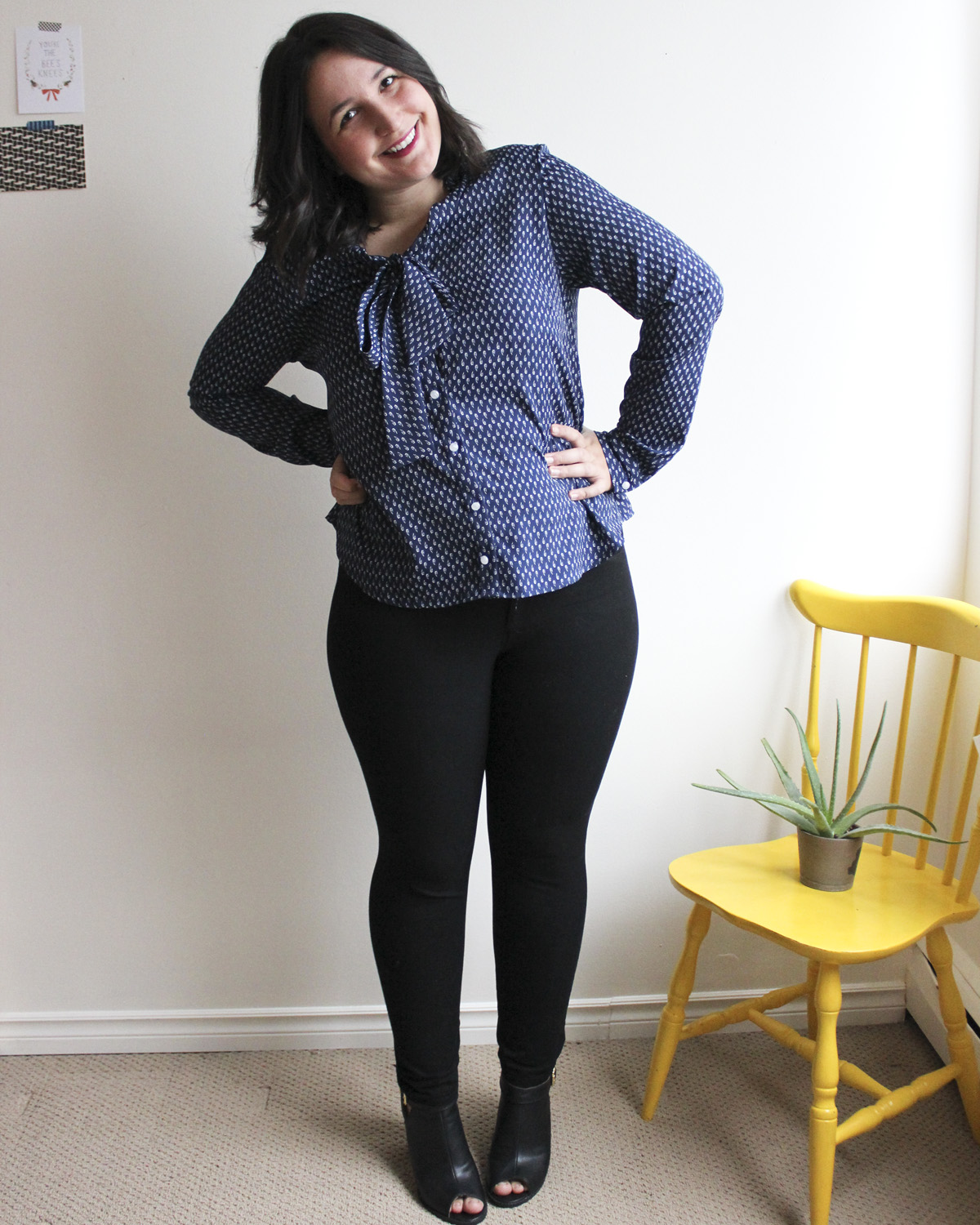 Get this Frenchie print in Silk Crepe de Chine and make an adorable Oakridge blouse (with bow of course!)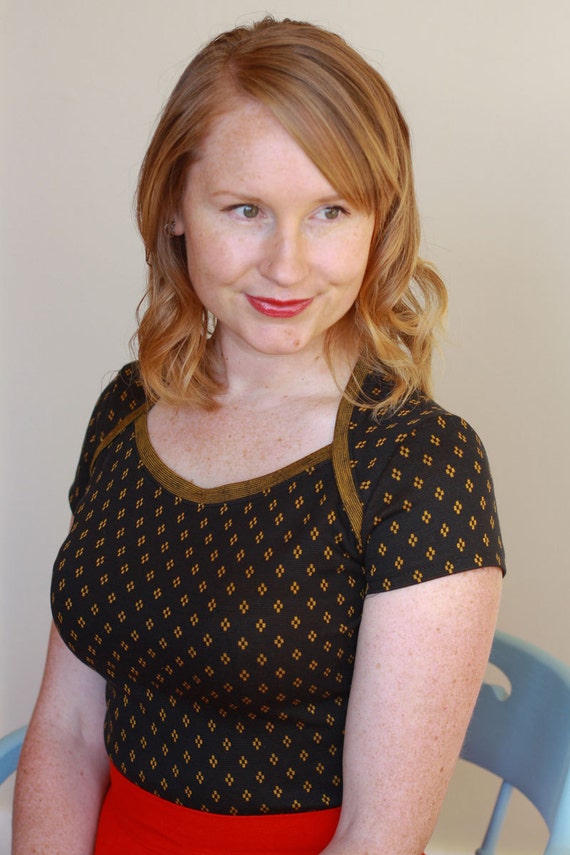 Get this printed in Modern Jersey to make yourself a one-of-a-kind Bronte Top.
Get this printed in Organic Cotton Interlock Knit and make a cute Linden sweater.
Get this fabric printed in Organic Cotton Interlock Knit and make a wicked colour blocked Ensis Tee.
Get this printed in Modern Jersey and make an awesome Bonnie top.
Isn't this print just dying to be made into a Washi dress? Print out this cute fabric in cotton poplin, quilting cotton, or even the basic combed cotton.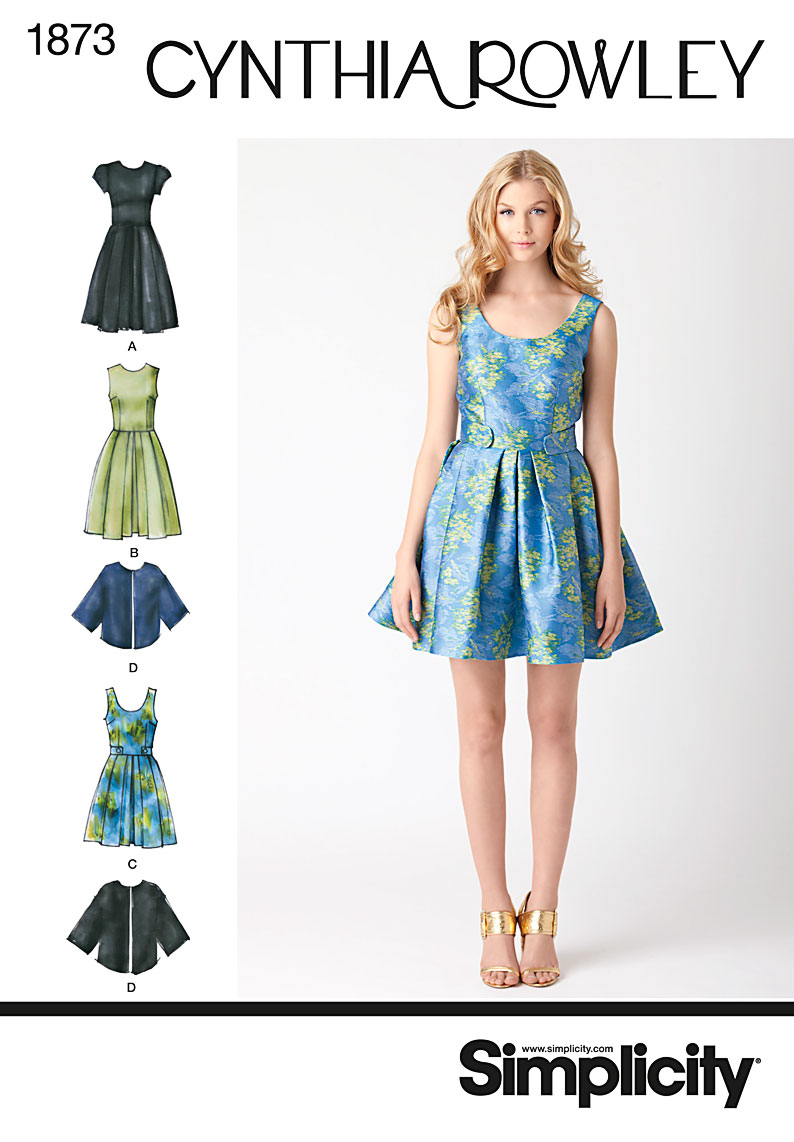 Let's just be real, this would have to be a dress (Simplicity 1873, maybe?), because ain't nobody got separates to match that print.
Order this simple hand-drawn print in Silk Crepe de Chine for an awesome Bruyere top.
Why not print this cute Basset Hound print off in combed cotton, quilting cotton, or cotton poplin to make an awesome flirty circle skirt?
More the classy type? This classy greyhound print could certainly be made into a very classy Tate top using some Organic Cotton Sateen, non?
Want to go really crazy? Why not make some dachshund dog Espresso Leggings in Organic Interlock Knit, Modern Jersey, or Performance Pique and have some pants that everyone will talk about.
Valentine's Day is just around the corner, why not whip up a Moneta in some Organic Cotton Interlock Knit from this funky print?
Last for our Spoonflower looks, but not least, want something really, truly different? Something that screams "I am a crazy dog lady"? Why not make the Victoria Blazer?
For the outside, you can print off this crazy artsy dog print in Cotton Poplin, and for the lining, get the dog bone print in Quilting Cotton (Or if you want less emphasis on the "crazy" part, try reversing them.).
Okay, so, if you are like me, you love these ideas, but your pocketbook doesn't. As I said before, Spoonflower is pricey. I think it is okay to invest money in your clothing, especially clothing that makes you smile, that fits well, is well made, and that you know was produced in an environmentally conscious fashion. But, still, sometimes you want a dog dress and dammit you can't afford to drop $70 on fabric.
So what are some other options then to keep our cost down?
Well, why not buy a smaller amount of fabric and use it for the contrasting yoke on the Ensis Tee, or Colette's Macaron? Or dog-print elbow patches on the Plantain tee? Why not dog print patch pockets on your very own Coco? Or you could add a dog-print patch pocket to any garment, really!
What else could you do? You could always try your hand at applique or embroidery. Wouldn't Odette, look super sweet with a dog print contrasting fabric in the neckline and a matching embroidered dog below the shoulder?
When it comes to embroidery and applique, the possibilities are endless.
Here
and
here
are two Pinterest boards of dog embroidery/applique inspiration that I found just doing a quick Google search.
You really have a ton of different choices when it come to this challenge, and this is just the garments for humans! I'm not going to get into patterns and fabrics for dogs, mostly because the fabric choices are endless, and the patterns are pretty similar overall.
Be sure to check out Tanya's inspiration post and Sophie-Lee's inspiration post, and share what you will be working on to the Flickr group.
Thanks for stopping by!
{HI-LARIOUS}